Where is the Closest Known Black Hole?
Streamed Live Thursday, July 14, 2022, 3pm ET, 8pm UT
I'm working on a video about nearby black holes and had a bit of trouble answering the question, "Where is the Closest Black Hole?". Let's talk about this.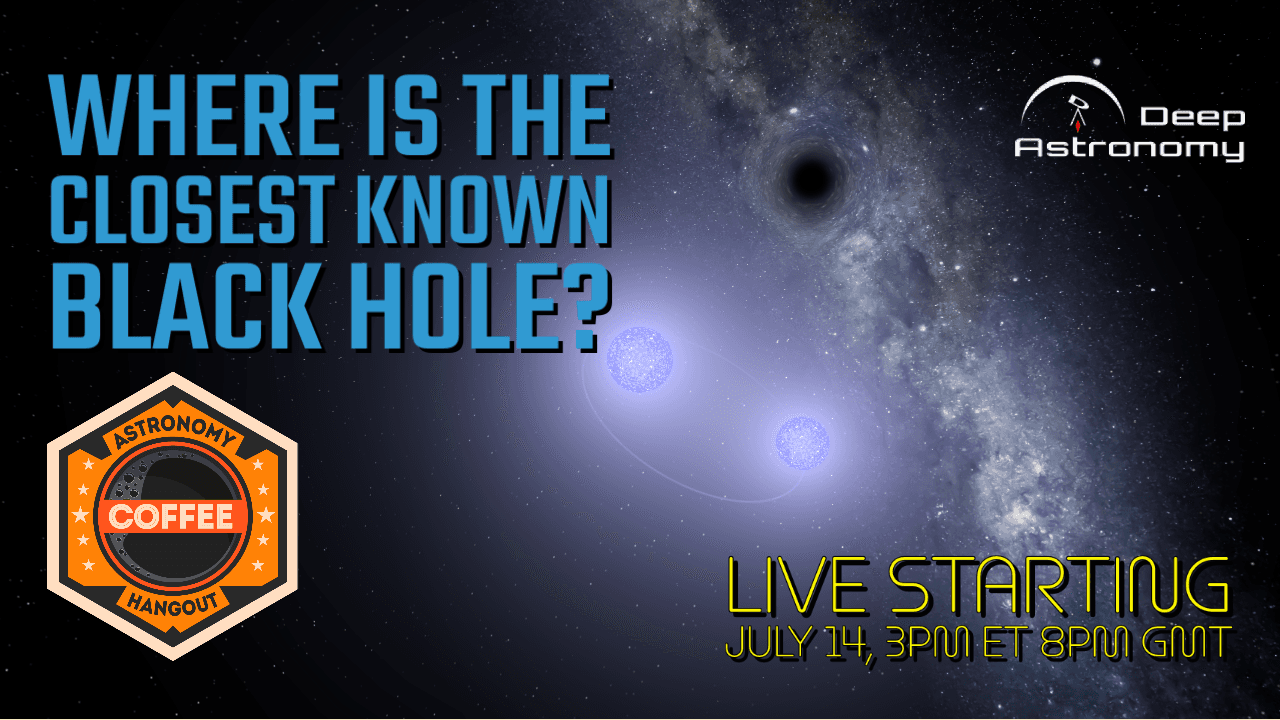 Watch LIVE right here on this page (and NOWHERE ELSE!). Chat during the live stream on the Deep Astronomy Discord Server.