What is Up With Artemis?
Streamed LIVE Thursday, June 23, 2022, 3pm ET, 8pm UT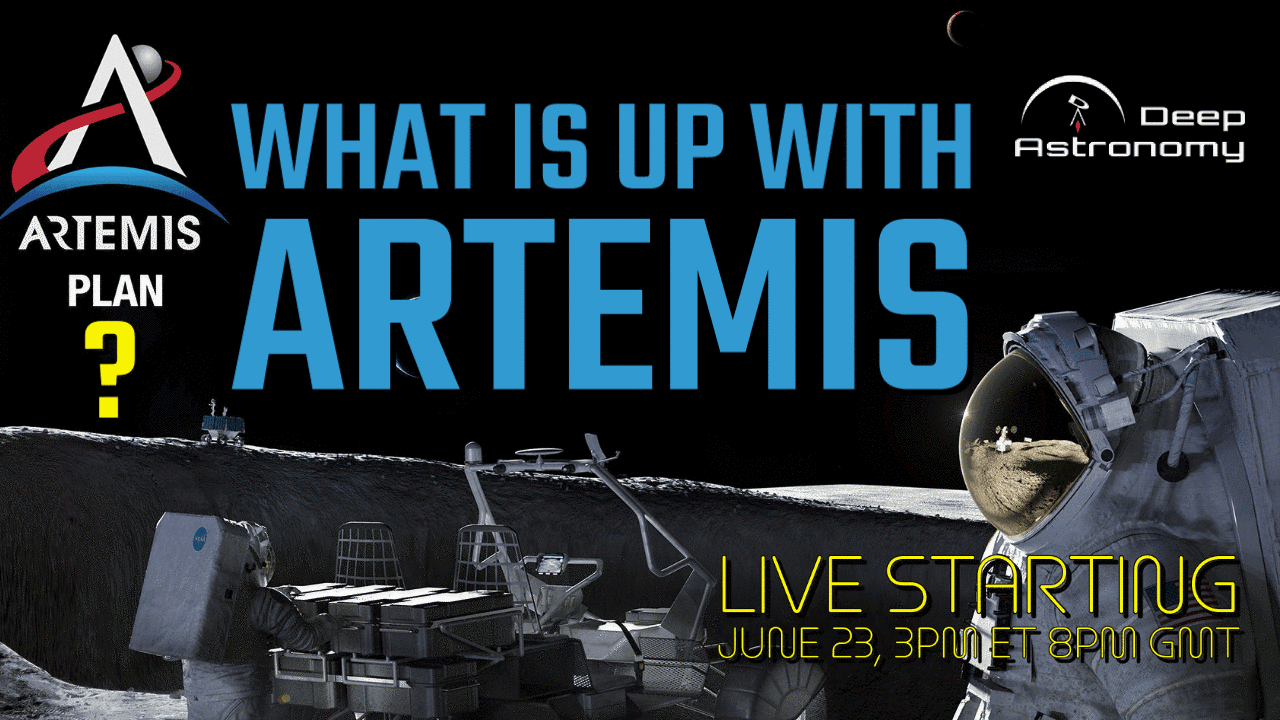 So I was reading this article from Eric Berger and while I'm not totally surprised about NASA being late to the Moon, some of the stuff revealed in NASA's internal communications did take me back quite a bit. While I've always been a big supporter of the Lunar Gateway, it looks like it will get in the way, by a substantial amount, of NASA's timeline for getting back to the Moon. Let's meet and discuss this!
Watch LIVE right here on this page (and NOWHERE ELSE!). Chat during the live stream on the Deep Astronomy Discord Server.